Figures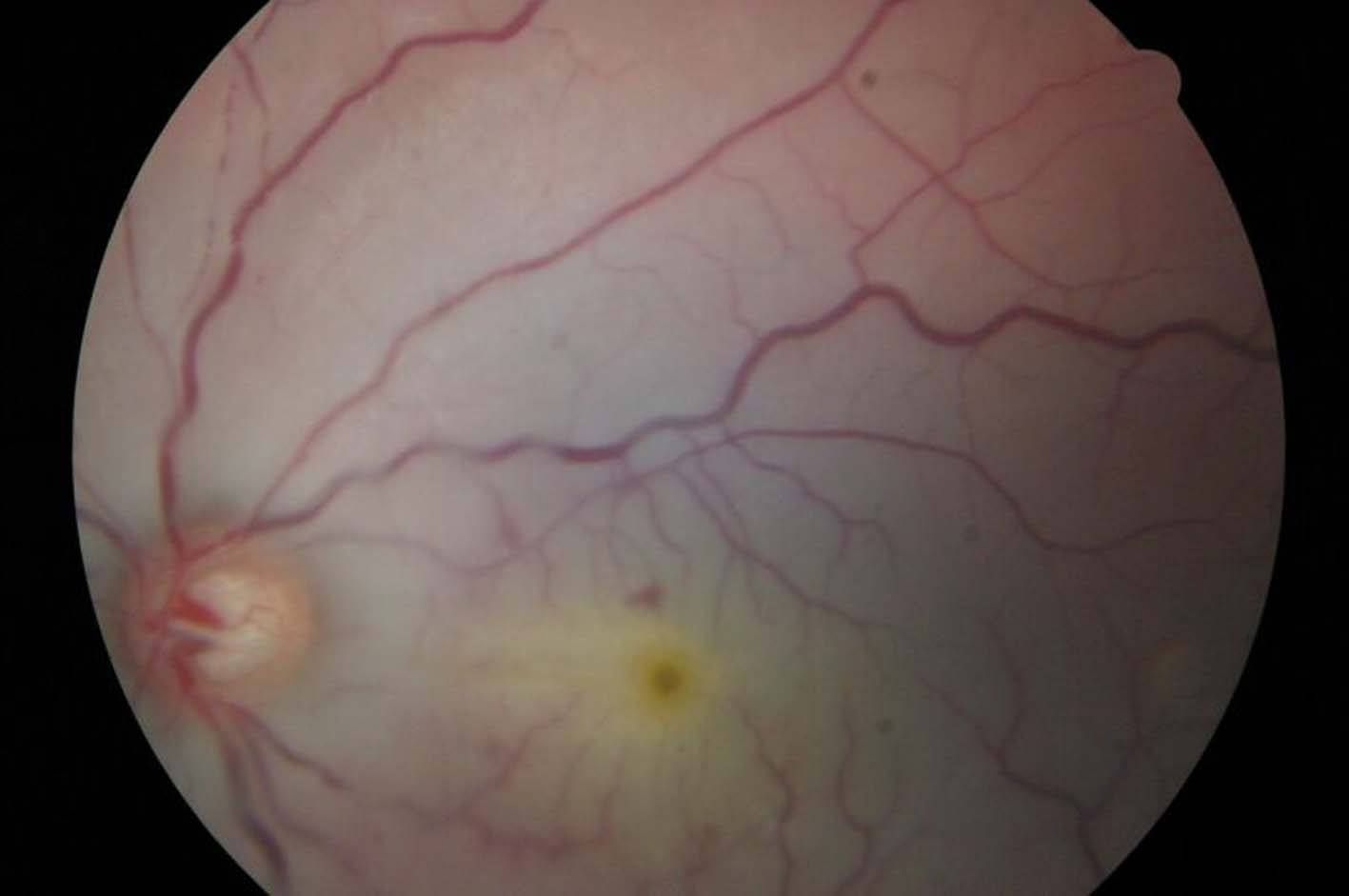 Figure 1.. Pale macular area with a cherry-red spot in the left eye.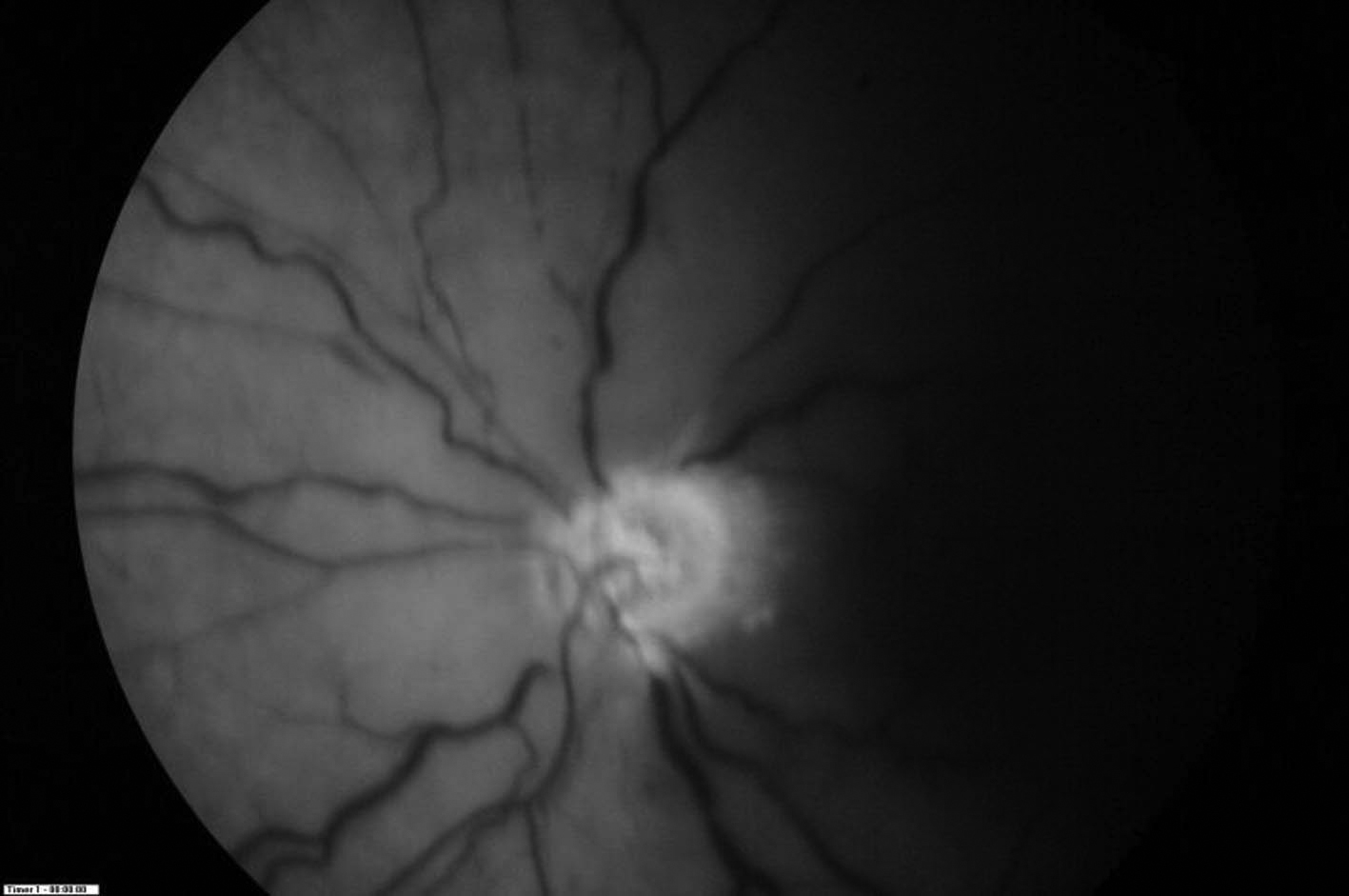 Figure 2.. Fundus fluorescein angiogram in the left eye showed central retinal artery occlusion with capillary non-perfusion in early stage.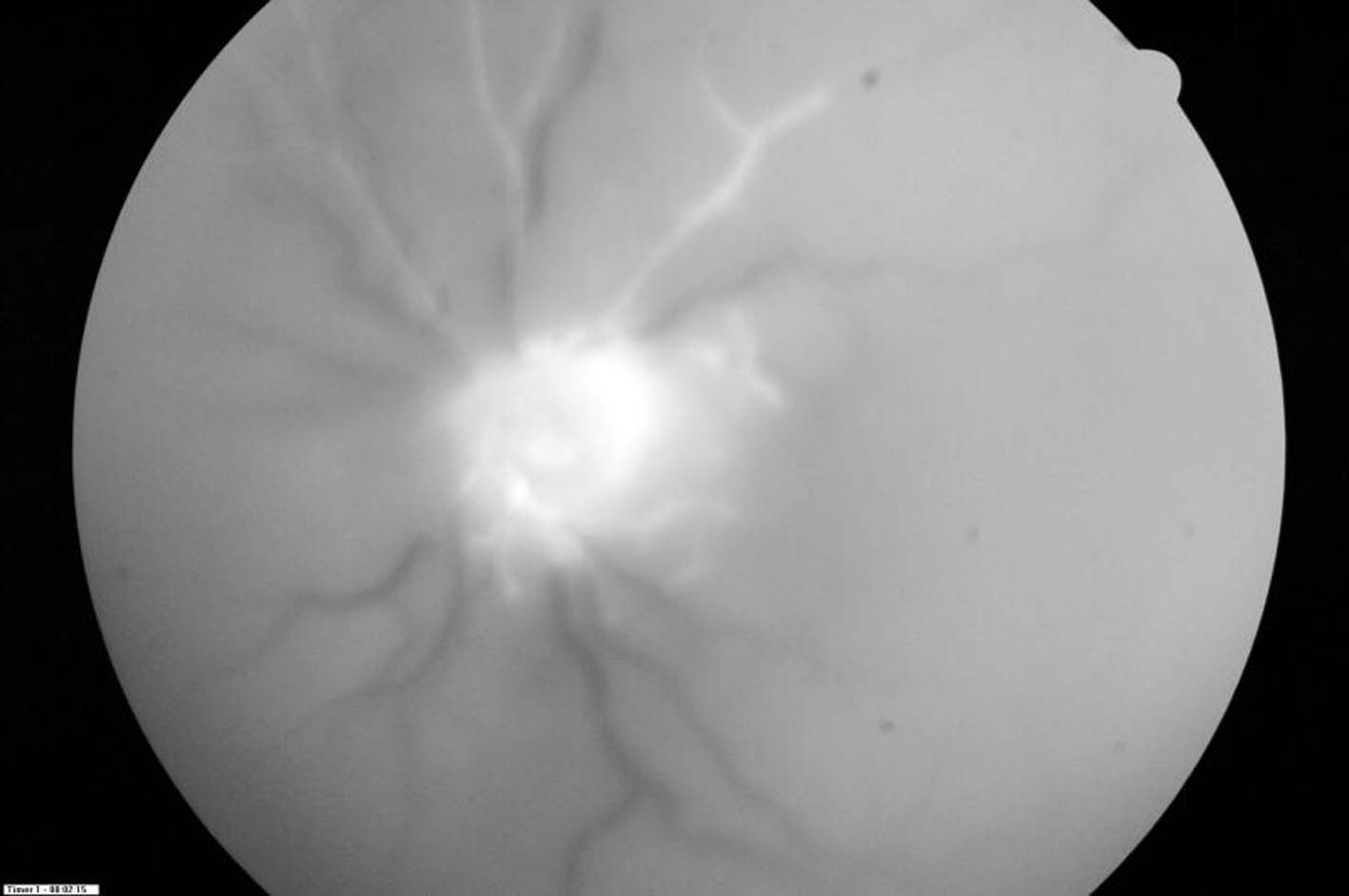 Figure 3.. Late stage of fundus fluorescein angiogram showed hyperfluorescence of the optic disc in the left eye, also, occlusion of central retinal artery with markedly retarded influx of fluorescein.