Figures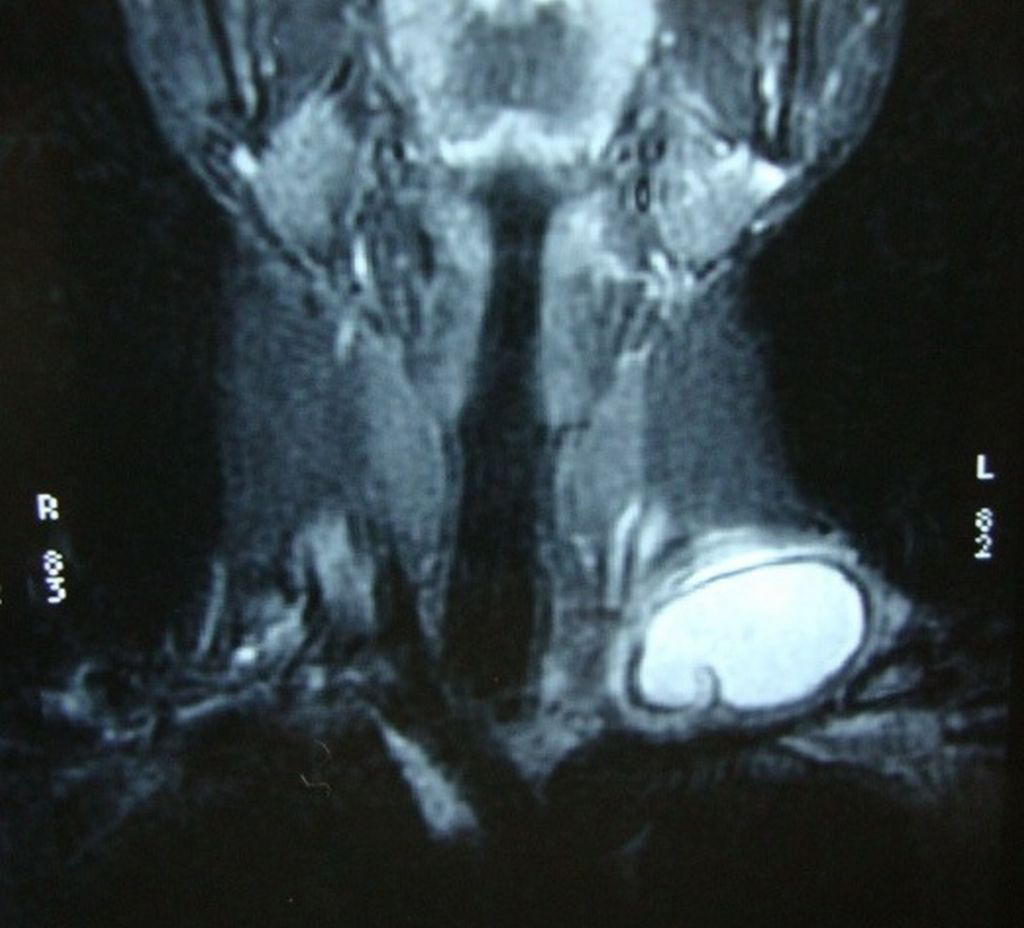 Figure 1.. Coronal T2-weighted MRI showing a unilocular, well-defined and high signal intensity cystic lesion with hypointense rim.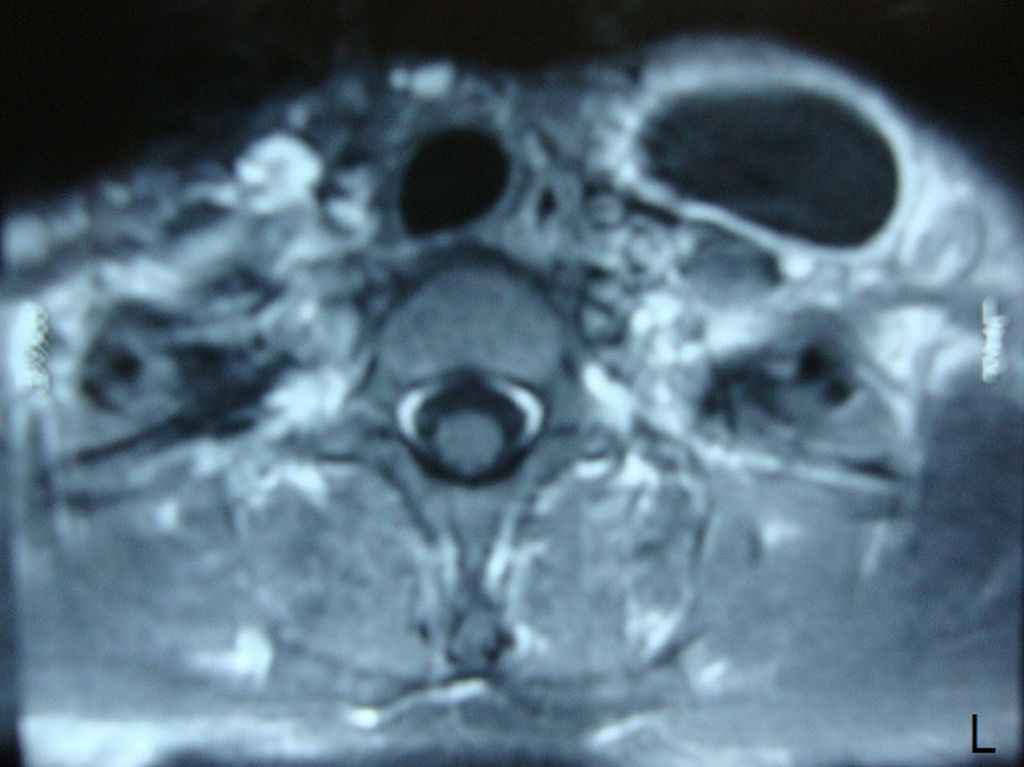 Figure 2.. Contrast-enhanced axial T1-weighted MRI showing a well-defined hypointense cystic mass with a periferic enhancement.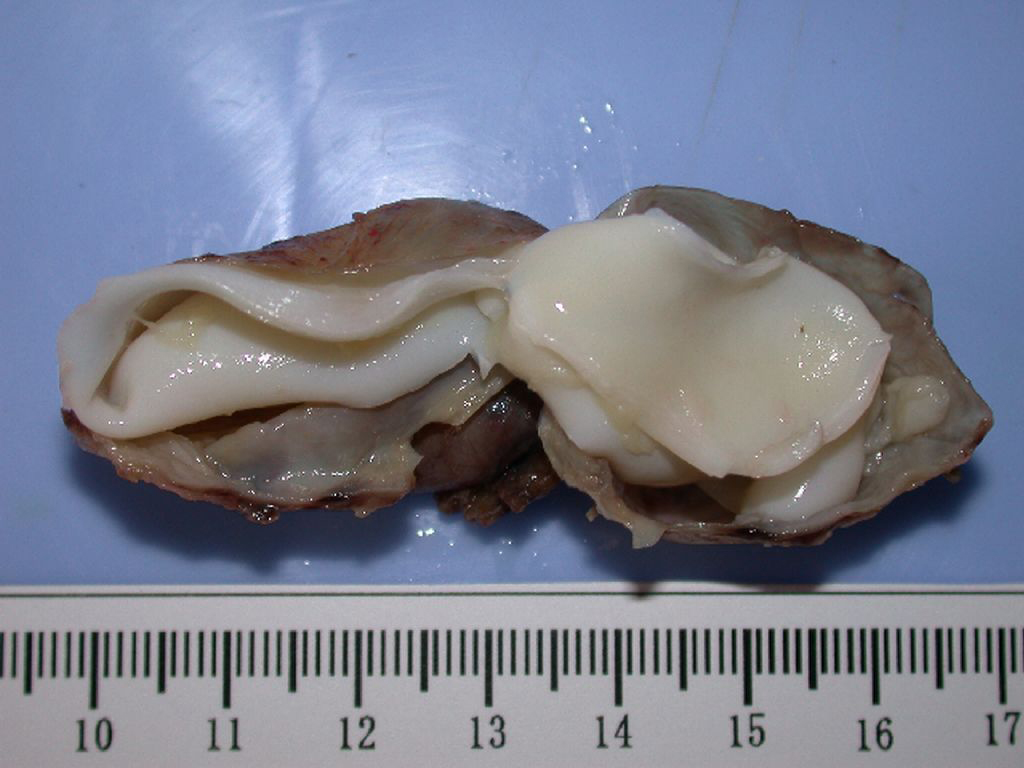 Figure 3.. A view of the resected cyst and its germinative membrane.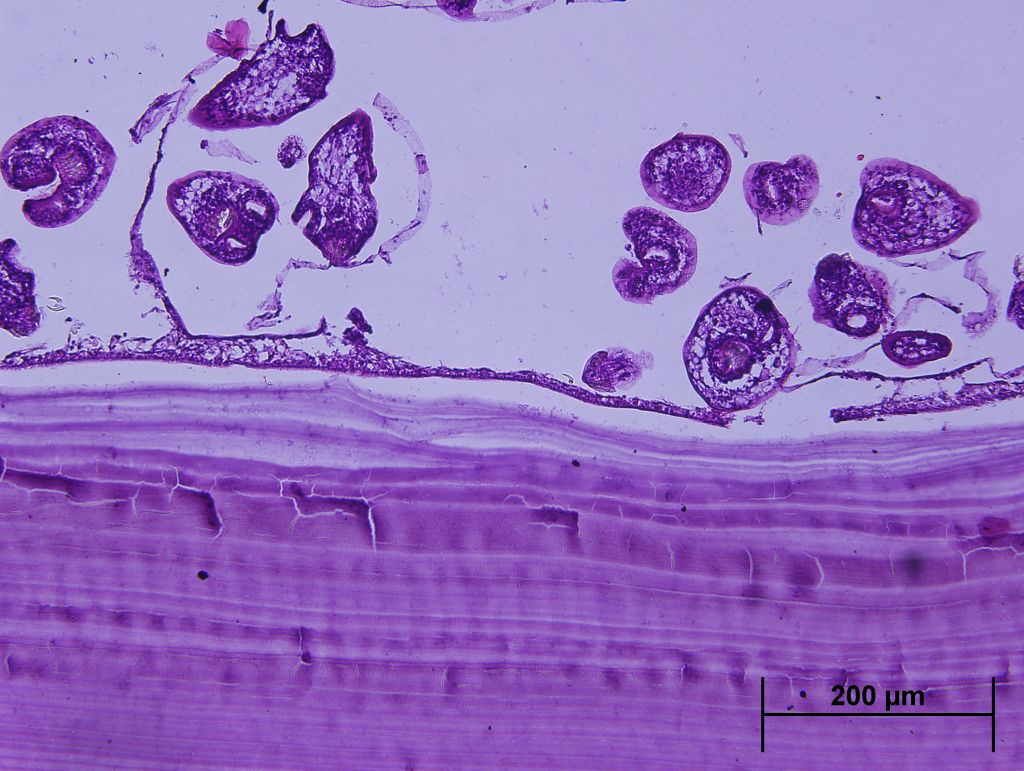 Figure 4.. Microscopic examination of the specimen demonstrating a thick collagenous fibrotic cyst wall surrounded by a striated muscle fibril and a free scolex in the cyst lumen.