Figures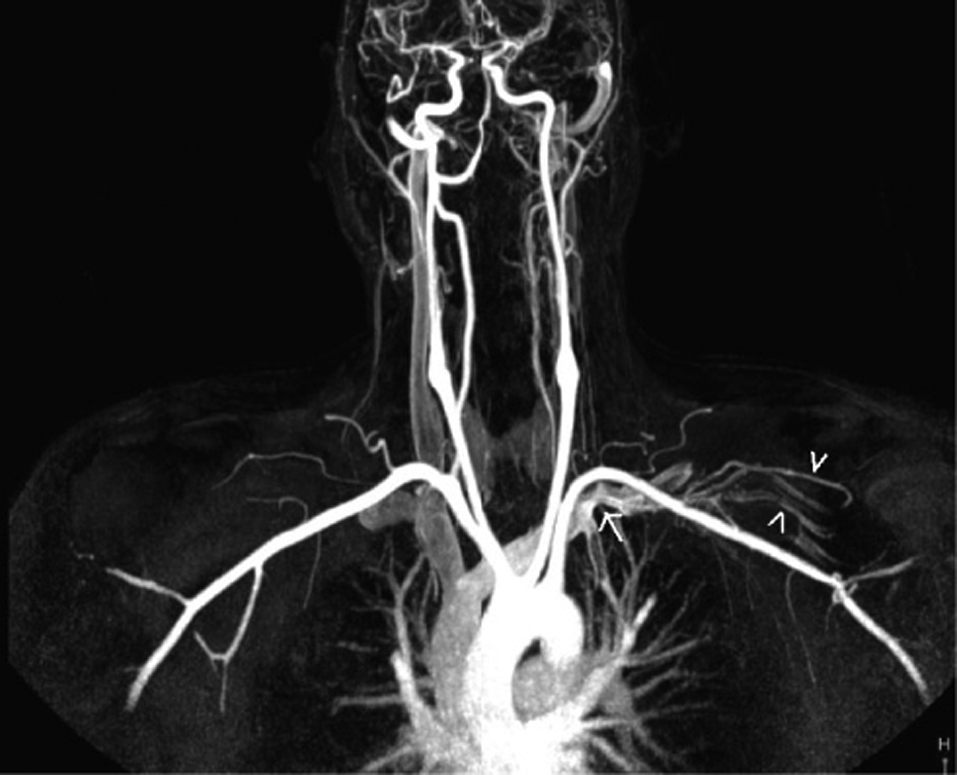 Figure 1. Coronal maximum-intensity-projection contrast-enhanced MR angiogram obtained after left antecubital vein injection reveals near-complet occlusion of the left proksimal subclavian vein (arrow) and distal venous collaterals( arrowhead).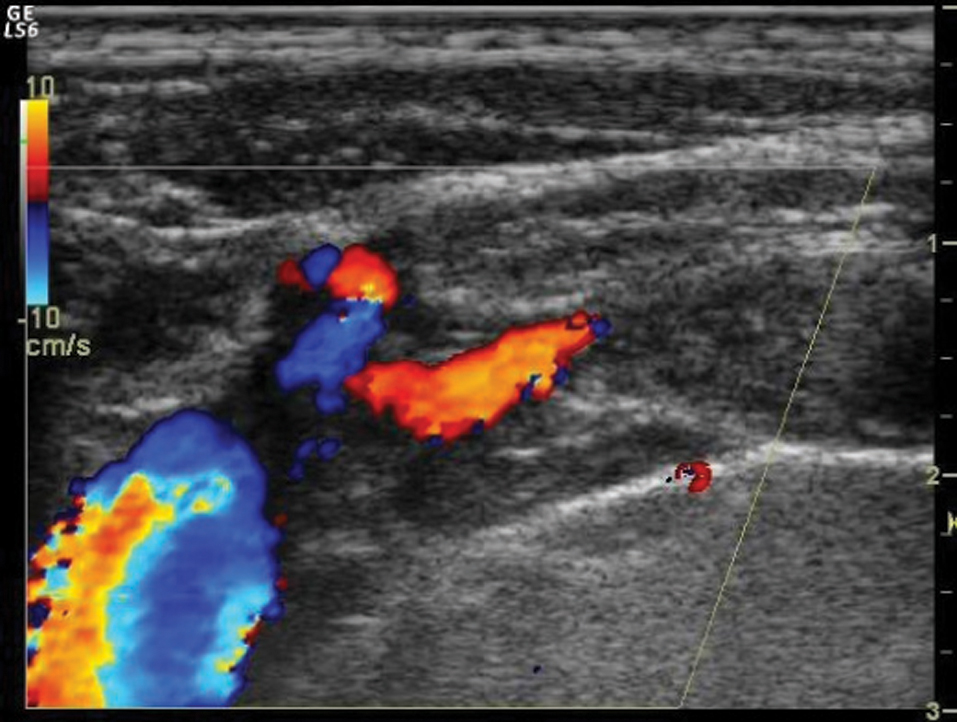 Figure 2. Longitudinal color Doppler sonogram reveals near complete thrombotic occlusion of the left subclavian vein.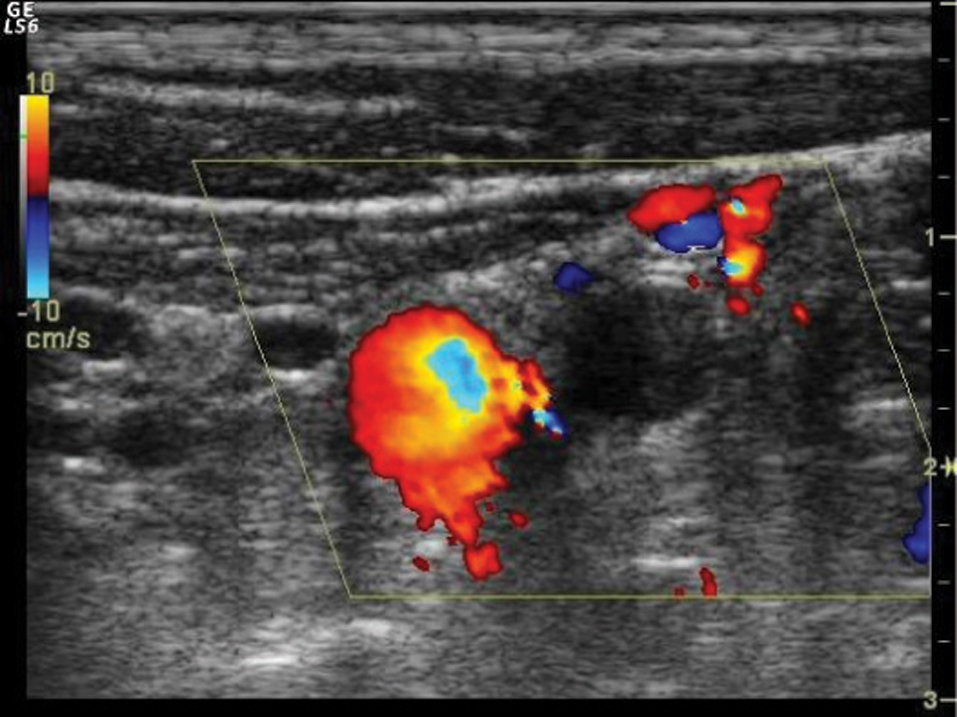 Figure 3. Transverse color Doppler image shows extension of the thrombotic material into the proximal part of the internal jugular vein.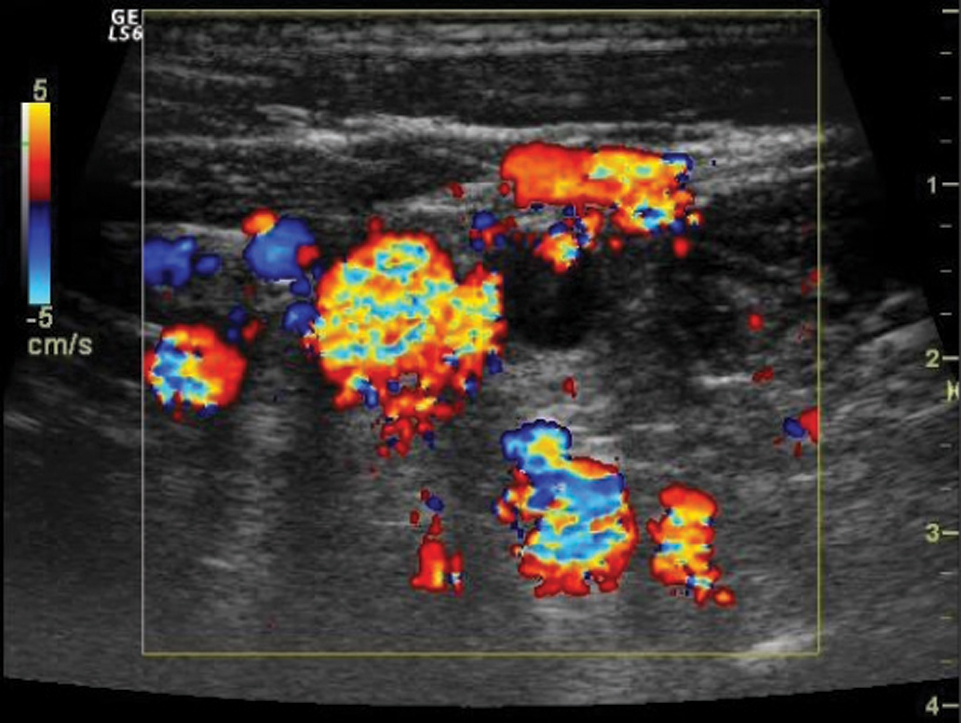 Figure 4. Transverse color Doppler image demonstrates prominent cervical venous collateralisation.